Overview
One of the Widest Selection of Avionics Interfaces for PXI Express (PXIe) Utilizing Alta's PMC Interfaces on 3U Carrier
1-5 MIL-STD-1553 Dual Redundant Channels
4-48 Shared ARINC-429/717 RX and TX Channels
1-2 Wings of WMUX
Optional 1553 and 429 Multi Protocol on Single Card
Excellent AltaAPI SDK Development Software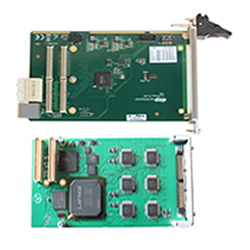 Alta Data Technologies' PXI Express interface modules offer a wide range of MIL-STD-1553, ARINC and WMUX configuration options using Alta's PMC cards on a single-slot PXI Express 3U carrier. The cards are based on the industry's most advanced 32-bit FPGA protocol engines, AltaCore™, and by a feature-rich application programming interface, AltaAPI™ (with LabVIEW SDK).
The product is an ideal fit for your own control code, or National Instruments LabVIEW™, RT, LabWindows, TestBench, VeriStand and other test and control software environments. Native LabVIEW VISA level package with many examples makes LabVIEW and RT integration easy.


Specifications
Key Features
One of the Widest Selection of Avionics Interfaces for PXI Express (PXIe) Utilizing Alta's PMC Interfaces on 3U Carrier
1-5 MIL-STD-1553 Dual Redundant Channels
4-48 Shared ARINC-429/717 RX and TX Channels
1-2 Wings of WMUX
Optional 1553 and 429 Multi Protocol on Single Card
Excellent AltaAPI SDK Development Software
Native LabVIEW, RT VISA Integrated Software - No Cost
Easily Integrate to Your PXIe System
Software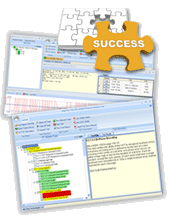 AltaAPI
Alta's 1553 and ARINC cards include the most advanced Application Programming Interface (API) library tools in the avionics industry, AltaAPI. The API architecture is a properly OSI modeled development package that provides an extremely flexible design to provide quick porting to various operating systems (such as VxWorks 5.X/6.X/7/MILS, Integrity, LynxOS RTOS), Linux 32- and 64-bit, Solaris 10, LabVIEW and 32- and 64-bit Windows 7/8/8.1/10.
AltaAPI-LV
Most of Alta's MIL-STD-1553 & ARINC products include the industry's most advanced National Instruments' LabVIEW™ & RT Support Tools, AltaAPI-LV. Built-in native NI LabWindows™ environment and PCI VISA drivers, Alta's AltaAPI-LV provides a unified NI tool for easy integration to LabVIEW, RT, and LabWindows™ applications. Easily port native DLLs for Testbench or VIs for Veristand.
AltaView Bus Analyzer
Alta's Windows avionics analyzer product, AltaView, provides the most modern technologies for MIL-STD-1553 and ARINC-429 network activity and data analysis. Win XP/Server/7/8/10 Compatible and VMware with ENET/NLINE Ethernet. Ideal for Cybersecurity Testing.

No Seat License or Dongles - Unlimited Software Updates
Accessories
Part Number
Description
Picture
BusKit-1B2T-001
2 x Single Stub Couplers
2 x 78 Ohm Terminators with 3-Slot Male Connectors
3 x 15ft Lab Grade Cables with 3-Slot Male Connectors
BusKit-1B4T-001
2 x Dual Stub Couplers
2 x 78 Ohm Terminators with 3-Slot Male Connectors
5 x 15ft Lab Grade Cables with 3-Slot Male Connectors