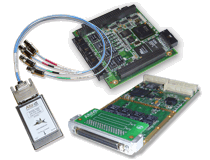 MIL-STD-1553 and ARINC Interface Cards, Real-Time Appliances and Software, Interface Cards, Advanced Application Software, Analyzer and Validation Software. Full support for Windows, VxWorks, NI LabVIEW/LabWindows, LynxOS, Linux 32 & 64-bit and more. Our product integrates quickly and is backed by excellent customer support. Guaranteed Compliant. No Risk Integration.
Most 1553 Cards, ENET, Thunderbolt and USB devices have optional 1553 Jack and AUX I/O DB cable assemblies.  Please see the respective product pages part numbers tab. Also the login-downloads area (login required) has hardware manuals for each product. Most ARINC products include flying-lead cable assemblies.
Click HERE for PDF product brochure.
Alta Wins Prestigious Supplier Award from Aerospace and Defense.
Click Here to Read!!!