Overview
USB 3.0 (backward compatible to slow 2.0). USB 2.0 Not Recommended.
1-2 Dual Redundant Independent 1553 Busses (variable voltage optional)
and/or 8 ARINC Channels: 4 RX/TX & 4 RX
Signal 0-Scope on First 1553 Channel and First 2 ARINC RX Channels
USB 3.0 5V @ 3A. Idle 3.6W. 100% Load 10W. USB 2.0 Connections Must Provide Full Power.
Temp (C): 0-70 Operating; -55 to +120 Storage
USB 3.0 SuperSpeed 1553 & ARINC Appliance
The industry's first USB 3.0 SuperSpeed Multi-channel MIL-STD-1553 and/or ARINC-429 appliance!
1-2 1553 Dual Redundant Channels
and/or 8 ARINC-429 Channels (4 RX/TX and 4 RX)
Supports ARINC-717 (shared with 429 channels)
USB 3.0 SuperSpeed allows customers to realize full bandwidth applications where older USB 2.0 interfaces could not keep up.  Dual (BC/BM or mRT/BM) or Full Function (BC/mRT/BM) 1553 channels with O-scope signal capture on the first 1553 channel or first 2 ARINC channels.  Amazing performance and capability.  Alta's advanced SDK, AltaAPI, makes application integration easy (NI LabVIEW/Windows included).  Optional AltaView Windows analyzer provides the most advanced, intuitive GUI interface on the market. Single Application Only. Polling Interrupts.
6ft Micro USB 3.0 Type B to USB Type A (standard host USB cable) provided.
Optional J1 1553/ARINC Cable Assemblies – See Part Numbers Tab.
Native USB 3.0 SuperSpeed (look for SS Trident Logo) Recommended for ALL Applications.  Other Windows Applications May Affect Throughput Performance. USB 2.0 and hubs will have a dramatic performance loss and may result in dropped data packets.  Recommend TBOLT, ENETs or Interface Cards for Moderate to Fast Bus Applications.  Contact Alta with any questions!  Glad to help!



Specifications
Key Features
USB 3.0 (backward compatible to slow 2.0). USB 2.0 Not Recommended.
1-2 Dual Redundant Independent 1553 Busses (variable voltage optional)
and/or 8 ARINC Channels: 4 RX/TX & 4 RX
Signal 0-Scope on First 1553 Channel and First 2 ARINC RX Channels
USB 3.0 5V @ 3A. Idle 3.6W. 100% Load 10W. USB 2.0 Connections Must Provide Full Power.
Temp (C): 0-70 Operating; -55 to +120 Storage
Transmit Inhibit Optional and NVRAM Flash Disable Optional
6 SE Avionics Discretes, One RS-485 Discrete, TTL Clock, Triggers, IRIG-B DC or PAM RX
Single Application Only. Polling Interrupts
Dual Temp Sensors
Approx: 110x89x17mm including mounting plate
Other Windows Applications May Affect Throughput Performance. Recommend TBOLT, ENETs or Interface Cards for Moderate to Fast Bus Applications.
Software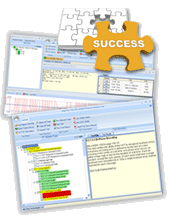 AltaAPI
Alta's 1553 and ARINC cards include the most advanced Application Programming Interface (API) library tools in the avionics industry, AltaAPI. The API architecture is a properly OSI modeled development package that provides an extremely flexible design to provide quick porting to various operating systems (such as VxWorks 5.X/6.X/7/MILS, Integrity, LynxOS RTOS), Linux 32- and 64-bit, Solaris 10, LabVIEW and 32- and 64-bit Windows 7/8/8.1/10.
AltaView Bus Analyzer
Alta's Windows avionics analyzer product, AltaView, provides the most modern technologies for MIL-STD-1553 and ARINC-429 network activity and data analysis. Win XP/Server/7/8/10 Compatible and VMware with ENET/NLINE Ethernet. Ideal for Cybersecurity Testing.

No Seat License or Dongles - Unlimited Software Updates
AltaAPI-LV
Most of Alta's MIL-STD-1553 & ARINC products include the industry's most advanced National Instruments' LabVIEW™ & RT Support Tools, AltaAPI-LV. Built-in native NI LabWindows™ environment and PCI VISA drivers, Alta's AltaAPI-LV provides a unified NI tool for easy integration to LabVIEW, RT, and LabWindows™ applications. Easily port native DLLs for Testbench or VIs for Veristand.
Accessories
Part Number
Description
Picture
BusCab-180-001
180 Inches - M17 Cable with 3-Slot Male Connectors
BusCab-36-001
36 Inches - M17 Cable with 3-Slot Male Connectors
BusCab-600-001
600 Inches - M17 Cable with 3-Slot Male Connectors
BusCab-72-001
72 Inches - M17 Cable with 3-Slot Male Connectors
BusCoupler-1-001
Single Stub Bus Coupler
BusCoupler-2-001
Dual Stub Bus Coupler
BusCoupler-4-001
Quad Stub Bus Coupler
BusKit-1B2T-001
2 x Single Stub Couplers
2 x 78 Ohm Terminators with 3-Slot Male Connectors
3 x 15ft Lab Grade Cables with 3-Slot Male Connectors
BusKit-1B4T-001
2 x Dual Stub Couplers
2 x 78 Ohm Terminators with 3-Slot Male Connectors
5 x 15ft Lab Grade Cables with 3-Slot Male Connectors
RFCap-001
RF Dust Cap (for Couplers) with 3-Slot Male Connector
Term-001
78 Bus Terminator with 3-Slot Male Connector
Part Numbers
| | Part Number | Description |
| --- | --- | --- |
| | ***See Below for Optional J1 Cables*** | |
| | Multi Protocol Models | |
| | USB-MA4-1D8 | USB 3 SuperSpeed with One Channel of Dual Redundant MIL-STD-1553 with Dual Function (BC/Mon or mRT/Mon) Capability and 4 Shared Tx/Rx Channels and 4 Rx Channels of ARINC-429 and 2 Rx/2 Tx ARINC-717 Selectable Channels (Each 717 Rx/Tx Replaces Two 429 Channels). |
| | USB-MA4-2D8 | USB 3 SuperSpeed with Two Channels of Dual Redundant MIL-STD-1553 with Dual Function (BC/Mon or mRT/Mon) Capability and 4 Shared Tx/Rx Channels and 4 Rx Channels of ARINC-429 and 2 Rx/2 Tx ARINC-717 Selectable Channels (Each 717 Rx/Tx Replaces Two 429 Channels). |
| | USB-MA4-1F8 | USB 3 SuperSpeed with One Channel of Dual Redundant MIL-STD-1553 with Full Function (BC/mRT and Mon) Capability and 4 Shared Tx/Rx Channels and 4 Rx Channels of ARINC-429 and 2 Rx/2 Tx ARINC-717 Selectable Channels (Each 717 Rx/Tx Replaces Two 429 Channels). |
| | USB-MA4-2F8 | USB 3 SuperSpeed with Two Channels of Dual Redundant MIL-STD-1553 with Full Function (BC/mRT and Mon) Capability and 4 Shared Tx/Rx Channels and 4 Rx Channels of ARINC-429 and 2 Rx/2 Tx ARINC-717 Selectable Channels (Each 717 Rx/Tx Replaces Two 429 Channels). |
| | 1553 Only Models | |
| | USB-MA4-1D0 | USB 3 SuperSpeed with One Channel of Dual Redundant MIL-STD-1553 with Dual Function (BC/Mon or mRT/Mon) Capability. |
| | USB-MA4-2D0 | USB 3 SuperSpeed with Two Channels of Dual Redundant MIL-STD-1553 with Dual Function (BC/Mon or mRT/Mon) Capability. |
| | USB-MA4-1F0 | USB 3 SuperSpeed with One Channel of Dual Redundant MIL-STD-1553 with Full Function (BC/mRT and Mon) Capability. |
| | USB-MA4-2F0 | USB 3 SuperSpeed with Two Channels of Dual Redundant MIL-STD-1553 with Full Function (BC/mRT and Mon) Capability. |
| | ARINC Only Model | |
| | USB-MA4-0D8 | USB 3 SuperSpeed with 4 Shared Tx/Rx Channels and 4 Rx Channels of ARINC-429 and 2 Rx/2 Tx ARINC-717 Selectable Channels (Each 717 Rx/Tx Replaces Two 429 Channels). |
| | Options: | Example ENET2-MA4-2F8-AEFN |
| | -A | AltaView SW Full Functionality Enabled |
| | -F | Conformal Coating |
| | -I | Tx Inhibit (BM/RX Function Only) |
| | -N | NVRAM Write Disabled |
| | -V | Variable Voltage (1553 Only) |
| | *** 1553 and ARINC J1 Cable Options | |
| | PCCDCAB-1553-1-01 | PCCD-1553 Cable Assembly with One Channel of 1553 3-Lug Stub Cables and Standard Backshell Orientation |
| | PCCDCAB-1553-2-01 | PCCD-1553 Cable Assembly with Two Channels of 1553 3-Lug Stub Cables and Standard Backshell Orientation |
| | HTKCAB-AUX01 | USB J1 DB26 only for ARINC/AUX Cable Assembly |
| | HTKCAB-1-AUX01 | USB J1 1 Channel 1553 and DB26 for ARINC/AUX Cable Assembly |
| | HTKCAB-2-AUX01 | USB J1 2 Channel 1553 and DB26 for ARINC/AUX Cable Assembly |
| | | |
| | | |